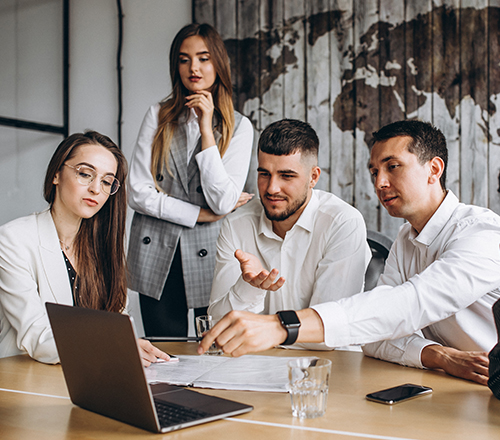 We Have Super Skilled Professionals
Discover Some Of Our Industries
We provide our clients with top-quality interpreting and translation services in all your industry field and we apply our full range of talent to create the perfect solution for each client's needs.
Life sciences translation, or translating any life sciences document for that matter, is not the same as translating a literary work or a dishwasher's operating manual. Unlike the other instances, this sort of highly specialized translation should go through a thorough procedure to assure accuracy and quality. Pharma translation might be required at any level of the process, including R&D, clinical trials, regulatory submissions, manufacturing, and even sales and marketing, as pharma businesses that have moved into international markets are well aware. Let's take a look at how translation services play a key part at each level.
Life science translation serves as a link between medical practitioners, scientists, and manufacturers all around the world. The importance of life science translation is clear, whether we're talking about healthcare services, medical research, or pharmaceutical businesses.
We have translators that specialize in dozens of life science fields, allowing our customers to expand their worldwide reach and bring their research and work to new markets.
From clinical studies through mass-market distribution, we have experience with every stage of the process.
Medical translation includes the translation of pharmaceutical paperwork as well as all other aspects of the healthcare business. The medical industry bears a great deal of obligation to its clients. A major portion of the content produced by the industry is sensitive paperwork that must be thoroughly vetted to avoid any inaccuracies. Even creating all of the documentation generated by the sector in the local language is challenging, therefore translating it into other languages is a task that requires more than a word-by-word translation.
Medical reports, immunization records, and examination documents are among the papers for which we give high-quality professional translations.
Games may appear to be nothing more than a form of amusement, but they actually provide a virtual reality experience that opens up whole new worlds and connects disparate areas together in unexpected new ways. The realism in the game environment is rebuilt for each language and culture during the localization process.
The process of customizing a game so that players in different areas feel as if it was intended for them is known as video game localization. When you look at everything that's involved, it's a simple-sounding concept that's actually quite complex.
According to data from Google Europe and Allcorrect's research, localizing a game into the major languages improves its income by a factor of 1.9.
We provide high-quality game localization services to ensure that your devoted players have an equally pleasurable and engaging experience in a variety of languages and cultures.
The tech industry has the greatest potential for worldwide expansion.
It's great to interact with consumers and potential business partners in their native language as clearly as possible to succeed in the highly competitive worldwide market.
All communications, from broad public explanations to protocols and other terminology-heavy content, must be handled with care.
These new consumers will be able to comprehend their products and services because of technology translation, which guarantees that any written or spoken language is culturally appropriate. Our specialized tech translation services help businesses remain ahead of the curve in the rapidly evolving technology industry and compete fiercely in global marketplaces.
In the subject of law, translation refers to the translation of writings and documents. Legal translation is not linguistically simple, and it necessitates a high level of talent and devotion because the legal system differs between countries and cultures.
Because the majority of legal content is very particular and technical, professional legal translation services are frequently required.
Subject matter specialists' knowledge and abilities are required for legal translation services. A professional translation firm, such as LocalizationLine, will guarantee that legal document translations are conducted by subject-matter specialists for accurate and high-quality legal translations.
Our legal translators are seasoned professionals with years of experience in the field. They are expert linguists with either extensive legal business experience or specialized legal translation training. As a result, all of our translators have developed a thorough grasp of legal terminology and standards to perfectly interpret legal documents.
Before purchasing a product, people prefer to read the information in their native language, especially if the product or service is costly, such as investment funds or insurance policies. Banking and finance translations contain papers such as financial/annual reports and a variety of other banking paperwork, all of which can be devastating if even little errors are made. Working with experienced and highly trained translators is critical in this situation.
Financial translation services are critical in a variety of organizations that deal with banking and financial transactions, as you may know. The financial industry is a diverse set of industries that is rapidly expanding. Financial translation services are mostly required by firms such as insurance, cooperatives, pension funds, banks, non-banking financial enterprises, and other financial institutions. Financial document translations have become critical in today's global economy. It aids many firms in their financial sectors in communicating and comprehending required and vital financial papers more efficiently and effectively.
Finance's Advantages Services for translation and localization
To avoid unnecessary lawsuits, obtain correct legal translations.
Multilingual content boosts worldwide income and attracts new clients from all around the world.
Boost your brand's visibility
Connect consumers all around the world... and much more!
The traditional manner of reaching and engaging automotive partners, distributors, dealers, and, eventually, drivers will not suffice. To reach, inform, convince, and engage your varied audiences, you need the quickest, smoothest superhighway possible. Personalization of language is crucial for gaining mind share and engagement. The process begins with the translation and localization of marketing collateral and technical documents in a timely and correct manner.
The automobile sector is international in scope. The same product's research and development, manufacture, consumption, and service are all carried out in different parts of the world. Because vehicles are used and worked on by individuals of many languages and cultures, vehicle papers must be translated in a systematic, accurate, and uniform manner.
Several elements influence an automobile brand's worldwide performance, and excellent translation and localization are becoming increasingly crucial. Not only do car buyers want the latest types and models, but they also expect cutting-edge technologies and tailored services to be easily available in the vehicles they purchase. Electric vehicles, autopilot, and self-driving vehicles are all accelerating the pace of development. This is why today's automakers require expert language translation services that are up to date on the newest engineering developments and, at the same time, cost-effective.
To engage customers, improve sales, and enhance revenues, car firms, like other key sectors, must interact with their target audiences. However, these firms' audiences are found all over the world!
By providing translated automobile materials to your target audience, you can ensure that your brand image is accurately reflected in the information you provide to consumers who speak different languages throughout the world. Again, in the car industry, your audience is global!
To conduct business on a worldwide scale, automobile manufacturers must effectively and clearly translate all information, including marketing content, advertising materials, computer systems, customer service, financial connections, and legal papers.
The process of turning raw materials into final goods today often spans many nations, locations, and languages, making industrial manufacturing a truly global undertaking. Raw resources come from one group of nations, parts can come from another set of countries, and assembly can happen in still another set of countries. How do you organize all the communication and teaching points along the process as industrial manufacturing businesses rapidly expand into foreign markets? Throughout the industrial manufacturing translation process, LocalizationLine is available to assist you in communicating worldwide.
We work with industrial manufacturing documentation in all aspects, including:
Brochures
Call Center Interpreting
Feasibility Studies
Health and Safety Documents
Manufacturing and Engineering Articles
Material Safety Data Sheets
Patents and Patent Applications
Product Labeling, Packaging, and Catalogs
Product Specifications
Regulatory Documentation
Service, Maintenance, and Policy Manuals
Site Surveys
Technical Reports
Textbooks
Training Materials
User and Operating Instructions
User Manuals
Website Translation
In terms of customer demand, the travel and hospitality sector has never been more in demand; the need to translate, localize, and engage consumers in individualized experiences is the ultimate aim.
Why utilize translation and localization services for travel, tourism, and hospitality? Increasing worldwide awareness for your product or business can only assist sales and future growth, whether you're a hotel, rental car company, resort or theme park, travel agency, aviation firm, cruise operator, or tourist board. It might mean the difference between thinking locally and having a worldwide brand. Quality translation is essential for cross-border communication and removing global language barriers, whether you provide corporate event planning or manage a chain of restaurants.
The majority of travel reservations are now done online by the customer, and success in the travel and tourism industry relies on a well-designed website that is localized for usage in several countries. A decent website increases online purchases, which leads to more earnings and fewer calls to customer service; a well-translated website should also follow your style and branding guidelines.
Travel and Hospitality Benefits Services for translation and localization
Connect your consumers and travelers all around the world.
Multilingual content boosts worldwide income and attracts new clients from all around the world.
Boost your brand's visibility
Enhance the user experience
Reduce your customer service costs... and so much more!
In the retail business, translation services are critical. If you want your company to flourish on a global scale, you'll need to translate your website, as well as all of your packaging, marketing materials, and labels, into every language spoken by your customers. 
In the digital age, multilingual communication has never been more vital for the retail business. Rapid advancements in technology and social interactions have profoundly changed the business of selling consumer products and services, impacting customer behavior and distribution channels while also allowing growing demand for more easy and accessible purchase options. Retail translations are essential for retailers of all sizes, from small, locally-owned stores to major wholesalers, brick and mortar stores to internet stores, to reach varied buyer markets all over the world. 
In the retail business, high-quality, effective translations with quick response times are critical. At a reasonable price, you may get dependable and competent translation services...
In an increasingly globalized economy, it is critical for consumer goods producers and retail brands to capitalize on foreign customers. To accomplish so, you'll need to adjust your consumer-focused papers and content for international markets.
From marketing materials and packaging to websites and brochures, it's critical that your information is read and understood by international customers. You've worked hard to build your brand, and the last thing you want is for badly translated information to turn off potential consumers.
E-Commerce Translation is the process of translating your e-store materials, such as product descriptions, reviews, blog posts, and communication messages, from their native language to make them available to a worldwide audience.
We consider the cultural context to make the language of the e-store appear natural and local – this is what we term E-Commerce Localization.
The Benefits of Using E-Commerce Translation Services
Improves the visibility of your website in search engines
Improve the conversion rate by lowering the bounce rate.
Enhance your brand's image
Improve your global competitiveness.
Enhance the client experience
What factors should you consider while translating e-commerce content?
The translation must sound totally natural to compete with overseas firms. As a result, entrusting e-commerce translation to a competent translation business is critical. However, the decision may not be straightforward. Here are some essential factors to consider:
Content marketing: translation is frequently insufficient. The message, keywords, and meta-descriptions, among other things, must be changed to appeal to people from other regions and improve SEO ranking. To employ these keywords in your website, you must first understand how customers search for your product or service. And here is where the benefit of a professional native translation for your e-commerce website comes in handy.
The usage of multiple currencies: if we are going to sell to foreign nations, we must consider all aspects of our website. One of these is money. Those who wish to pay in pounds should be able to do so, and users who want to pay in euros should be able to do so as well. Currency is a crucial aspect of every e-commerce firm, and it must be adjusted for different regions.
SEO Ranking: Websites with inaccurate translations will be penalized by Google, which will have a direct impact on the number of visitors to your website and sales. Keep in mind that you must also translate the tags, keywords, and page URLs in addition to the text. You'll not only be able to translate your e-commerce website, but you'll also be able to appropriately place it in international search engines.
Get a Free Quote Right Now!
We help you see the world differently, discover opportunities you may never have imagined.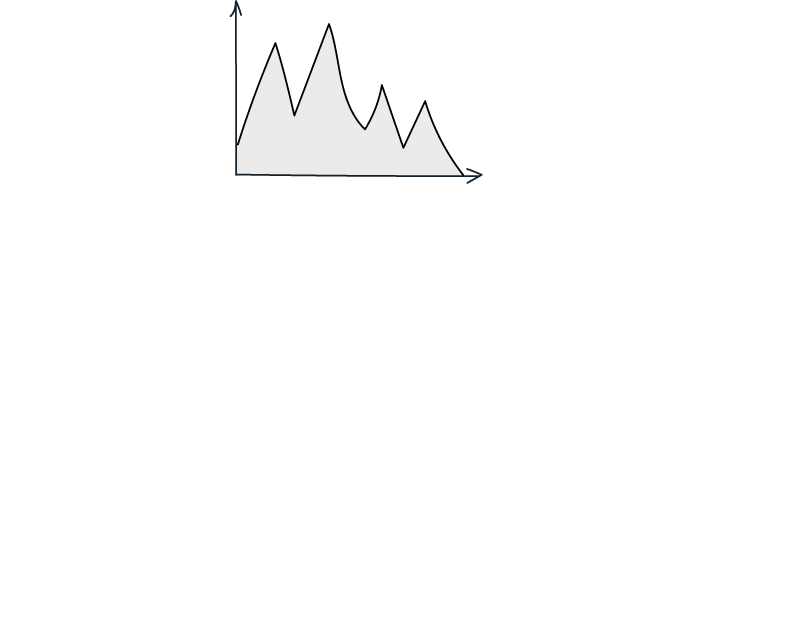 Few Resons Why You Should Choose Us